Seamless, integrated, remote management for c-store operations.
All Sites. All Devices. All The Time.
Insite360 Control allows c-store operators to remotely update software and firmware to maintain regulatory business compliance, remotely resolve real-time equipment alerts and alarms increasing site uptime, optimizing equipment performance, and remotely configuring connected ATGs, Dispensers, and POS systems. The Insite360 Control Product improves performance across your network with centralized control to monitor, manage, and control connected equipment in real-time.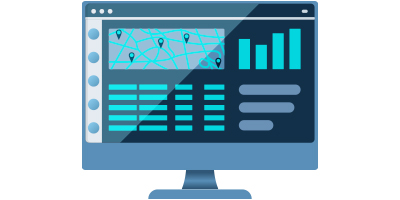 Monitor
Resolve real-time equipment alerts, alarms and optimize equipment performance for increased site uptime.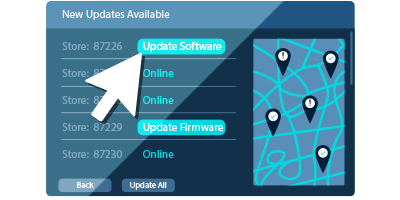 Manage
Update software and firmware to maintain regulatory business compliance without site downtime.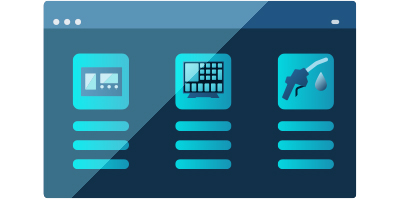 Control
Configure connected ATGs, fuel dispensers, and point of sale systems across your c-store ecosystem.
INSITE360 ACTION
Remotely resolve equipment issues, improve site uptime, and lower maintenance costs
Equipment uptime is the foundational metric of a profitable convenience store.  Unplanned downtime can erode profit margins, negatively impact consumer experience, and drive-up maintenance costs.  Gain a single, centralized view of your dispensers and ATGs with intelligent notifications to remotely resolve equipment errors and alarms without a maintenance visit.  When maintenance is required, include details so the technician can fix the issue on the first trip.
INSITE360 CONFIGURE
Remotely correct critical ATG settings to maintain technical compliance, update and maintain software and firmware versions on your connected devices
Insite360 Configure provides a virtual tank gauge console to remotely access, view, and change critical ATG settings to maintain regulatory compliance.   Over the past 3 years, Insite360 Configure has detected an average of 1.1 ATG setup change per site per month including critical settings like testing times, relay assignments, and overfill settings. Nearly 50% of ATG setup changes are unauthorized requiring a review.  Insite360 Configure gives retailers easy access to the ATG via the Insite360 platform.  Remotely update devices inside your dispenser, including CRIND SW, and your Gilbarco Passport POS software.  Ensure devices are on and activated through IS360 on your dispenser.
 
Remote software updates of compatible POS, Dispenser and ATGs

'Virtual console' troubleshooting using Veeder-Root guides

Remotely adjust ATG settings like date/time, daylight savings time, and tank settings

Follow Veeder-Root troubleshooting guides

Remotely configure critical ATG settings, dispenser settings and POS settings